Driver Ed Classroom Curriculum
ADTSEA has partnered with AAA for driver education curriculum to meet national content and delivery standards.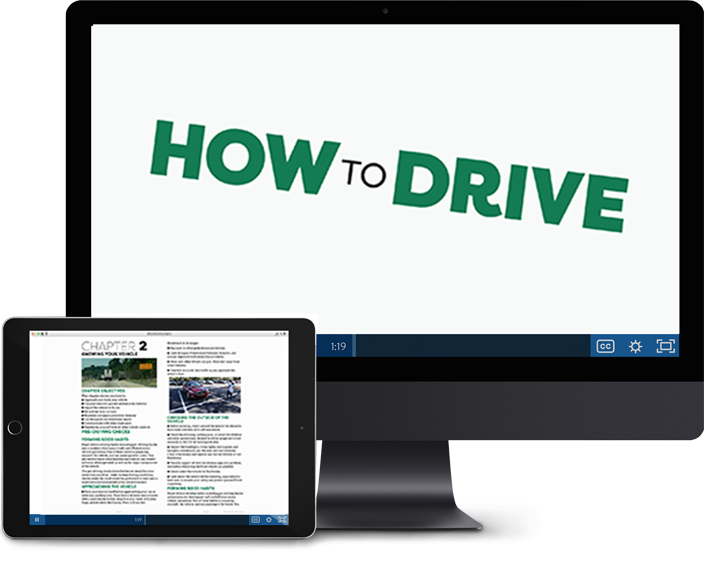 Login or Join ADTSEA to Purchase
NEED ASSISTANCE?
Contact David Deen at AAA: ddeen@national.aaa.com.
Chat with an AAA associate. (Link opens in a new tab)
Packages & Pricing
---
Bulk discounts are available.
Please contact us for more information.
---
ADTSEA BUNDLE
Exclusive to ADTSEA members, the ADTSEA Curriculum Bundle consists of the following:
1 - How to Drive Instructor Guide (Includes PowerPoint Presentation Files)
1 - How to Drive Student Textbook
15 - How to Drive Student Workbooks
$350
Login or Join ADTSEA to Purchase
Free Supplemental Lesson Plans
Login for Additional Teacher Resources
AAA's How to Drive, the only officially endorsed curriculum of ADTSEA.
Get everything you need. Customize it just way you like it.
The 15th edition of the AAA How to Drive Novice Driver Training Program is a complete driver education curriculum designed to assist people with starting their safe driving careers. How to Drive takes a comprehensive, learner centered approach to reduced-risk driving and introduces new drivers and their families to The Highway Transportation System, best driving practices, rules of the road, and modern-day vehicle safety technology systems, and much, much more.
How to Drive relies heavily upon scientifically reliable data to support concepts, methods, and techniques. The AAA Foundation for Traffic Safety and other sources contribute significantly to its subject matter. The result is a novice driver training program designed specifically to address causal factors in young driver crashes. How to Drive effectively identifies crash causes and identifies remedies and solutions so that beginning drivers can reduce risk to the greatest extent possible. How to Drive content will also meet or exceed the National Driver Education Standards for content and delivery.
How to Drive Components
The following components are sold separately or as part of a package.
INSTRUCTOR GUIDE
4" BINDER
The binder includes details lesson plans for all 19 chapters of the course – everything you need to start teaching is laid out explicitly. Each chapter has an overview of topics and lesson objectives. The teaching scripts let you know what to say, when to initiate activities, and when to play video clips. Plus there are additional tips to add to your lesson and guide you as you teach.
DOWNLOADABLE POWERPOINT FILES
The instructor guide includes over 1,000 pre-built slides for you to use along with over five hours of embedded videos. Templates are included that allow you to add your own state specific content.
APPLICATION SCENARIOS AND EXERCISES
How to Drive features a large collection of application exercises, distributed throughout the course to enhance learning effectiveness and maintain student engagement. These include:
DriverZED 4.0 Hazard Perception Training Scenarios — This is the latest version of Dr. Don Fisher's RAPT (Risk Awareness and Perception Training), one of the very few driving safety interventions that has been shown to actually reduce crashes.
TargetZone Exercises —Targeting-based exercises designed to help new drivers learn where to be searching
SnapDrive Exercises —Traffic safety scenes presented only briefly (tachistoscopically), to help new drivers "read" the road under time-sensitive conditions
BamCam Videos — Videos of actual teen crashes to be analyzed by student. The goals are to identify the root cause(s) of each crash and determine the steps the driver could have taken to prevent the crash. Videos courtesy of Lytx/DriveCam.
Materials Sold Separately
STUDENT TEXTBOOK
Completely updated for the 15th edition, the student textbook brings concepts to life using illustrations and easy to understand language. It is simply the most comprehensive and up-to-date student textbook available. Everything a new driver needs to know! Available in hardcover and softcover editions as well as Apple and Android eBook versions!
STUDENT WORKBOOK
One of the most valuable components of the 15th edition of the How to Drive curriculum is the Student Workbook. The workbook is the in-class companion for students, complete with assessments, fill-in-the-blank exercises, learning activities, and other opportunities for students to be actively engaged in the teaching and learning process. The workbook serves as a study guide, helping to prepare for success on course mid-term and final examinations, as applicable. It also includes the first-ever In-Car Coaching Guide for parents/guardians who will be supervising the new driver' practice driving sessions.